Very Friendly, Texas (9 Store Operator)
Project Scenario C – 2 Week Project Store Evaluation and Consultation
Owner requests JWC re-merchandise 'project store' of approx. 26,000 sq. ft. to address new competition-and because store is 'flat'. Owner wants to continue in his current 'ad group', but wants to construct his own ad weekly-using group items/benefits, etc. Owner states that his stores need more aggressive in-store merchandising as well, added variety (that he sees everywhere BUT his stores), but is concerned about NOT dropping any 'gross points'. He wants to use 'project store', to launch program into other 8 stores, which will be re-set and program implemented by each local manager over the next many weeks.
All managers will be present to help with project, learn the 'plan' from JWC, then implement. Upon finishing project store, JWC has been asked to travel to all other 8 stores, meet with managers, discuss implementation, catalog the facilities, take photos, for on-going consultation, and follow up. Owner requests that JWC work as many consecutive days as necessary to complete project store-and visit other stores. JWC agrees to do so.
Project Parameters
Store Size: 26,324 sq. ft.
Average Weekly Sales: $139,746
Checkouts: 8 Fujitsu
Parking Spaces: 76, 4 handicap, plus curb
Lease: REIT Family Trust
Debt: Zero allocated here
Family: Nephew is Mgr., 2 sons (34, 27) in office, oldest son (39) runs different store
Advertising: Warehouse Group, 4-page w/ occasional gate, insert, etc. Various distributions
Competitors: HEB, Affiliated Amarillo, AWG, Grocers Supply, Wal-Mart Supercenter, Dollar General, Dollar Tree, Family Dollar, and Commissary.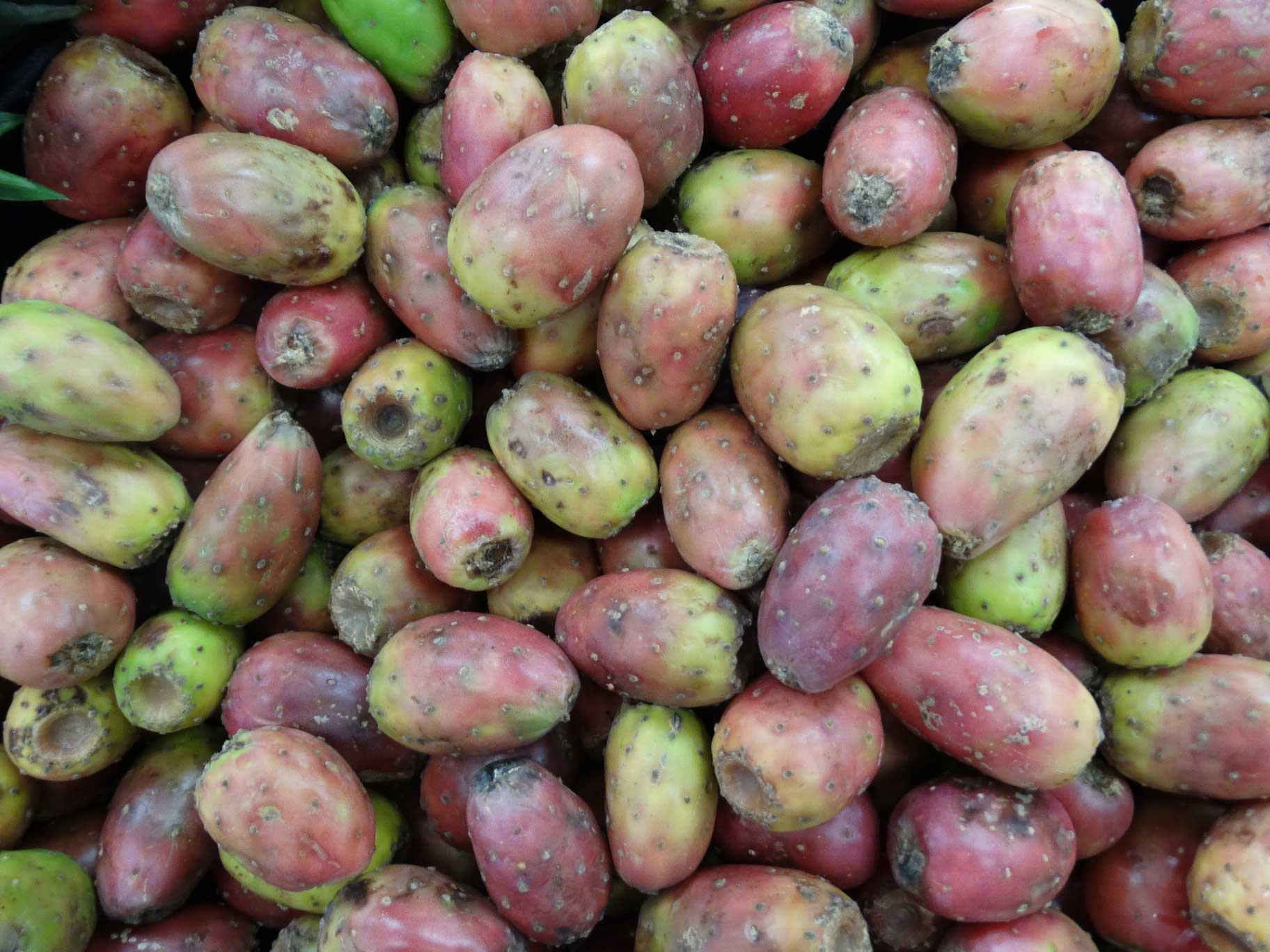 Evaluation
JWC receives 'thumbnail' store layout from manager prior to project start. With this in hand, and evaluation of photos furnished, JWC is able to construct NEW layout, merchandising plan, and ad proposal for store owner and project store manager (nephew).
JWC plans are approved, and project store begins preparation work for store project. Includes some new equipment, fixtures, merchandising aids, in-store signage, among other items. Owner is committed!
JWC and manager order 4 new vendors, their initial set merchandise/fixtures to ensure minimum 'holes' during 'set'. An additional 6 vendors will be added to the product mix, upon JWC arrival-and merchandise mapping.
JWC arrived at store on Day 1 at 10:00am, met with Owner, all 3 sons, nephew, and project store's two assistant managers. Discussed project at this store for many hours, discussed ad philosophy, reviewed last 8 quarters of financials on this store and consolidation. Walked store as a group, great conversation and input from all parties, which will only help project. Store has tremendous amount of 'set issues", that are clearly from a lack of training and sloppy shelf work (perfect time for a re-set and some training). Meeting ended at 5:30pm.
JWC does store evaluation from 6:30-10:00pm. Went easy on the evaluation list (20-pages), considering we are re-setting the store. Gave list to closing manager, made copies for all managers arriving the next day, so they can fax to their assistants to start working on, before I arrive at their store. Save time, save money. We must all think alike. Perishables are only 'fair' in this store, enough to worry JWC. JWC leaves store at 11:00pm.
JWC arrives at 7:00am, along with other personnel, vendors, managers, clerk, family, and others to begin re-merchandising. This owner has given much support to finishing this project. We have plenty of help!
Action Taken
Meat-Fresh Case-instituted demand schedule for employees, as it is taking too long to get case up each morning. Instituted a 'work shrink first' policy. We are missing sales due to this. Re-set fresh meat multi-decks and coffins, for sales and gross. Went with multiple sets to accommodate, first two weeks of month, last two weeks of month, weekday vs. weekend, etc. Adjusted some tray sizes to save supply cost, and reviewed 'less than full trays' with personnel. Performed cutting tests with managers and family in attendance, demonstrated how to calculate yield, bone shrink, case shrink, and defend against unnecessary respiration of product. After cutting tests, overhauled fresh meat pricing to accommodate new ad strategy, address competition, and for sales distribution goals of owner. VERY PROUD OF THIS DEPARTMENT! Cross-dock Turkey program working, with no problems. Chill-pack poultry program is 'gang-busters' in this store, we did some adjustment of retails here (up and down) to accommodate new ad strategy. We added 'generic' poultry items to this category for 'price impact', but will merchandise them away from chill-pack program.
Smoked Meat Case-minor set changes to highlight private label lunch meats, new items, Hispanic items, and market-cut cheese. Some bona-fide 'holding power' concerns from market personnel, caused us to add 4' (stolen from dairy) to this category. Limited shrink here, but reviewed shrink management program with personnel-so as to not lose any gross.
Frozen Meats-re-set department, added 4 additional doors of merchandise. No major issues, no stocking problems, or concerns. Seafood items are now standing tall, as it was underrepresented. Added some 'Generic' chicken parts here also, not to interfere with chill-pack program in fresh case.
Frozen Foods-minor department reset. It appears that someone had started a re-set/re-tag, and quit about half-way through it. Pretty much just a clean-up set. Private label was WAY underrepresented in this case, and must drive gross in this department. Deleted many slow items from the department-which provided us space for tonnage items-and we eventually gained some doors for much needed category's. New item recognition isn't bad. Spent some time with the lead employee…she is very organized, ordering for turns, and will soar once I leave. No problems here.
Day 3-4 Non-Foods, Front-end, and some DSD is re-set.
Health & Beauty Aids-Relocated from an interior aisle, completely invisible to the employees, to a secured area partially behind a counter (that will be manned) and will be much more secure and near the front-end. Made all front-end employees aware of the 'shrink' problem in the store, and how it is EVERYONE'S responsibility to watch this category. Reduced section from 80' to 72', and added $1 HBA, and some travel sizes. Reviewed pricing, adjusted some category margins, instituted a 'roller' and shipper program to capture added sales and sell-through gross. Nice department.
Non-Foods-retagged and adjusted some sets throughout the store. Added some $1 and value categories to the store mix, which should pull some sales from discounters in town. Set up new 'value' vendors with owner/manager and department personnel. Reset to accommodate new 24' seasonal section, set up the new vendor, and put together first 6 months of promotional plan, schematics, etc. I really expect this store to double this department's distribution with the changes. Added 32 power panels throughout store to cross merchandise Non-Food product and to provide sell through on promotional and seasonal merchandise. Top-notch personnel managing this department. No worries here.
Day 5-10 Grocery and Store Fine Tuning
Grocery Department-What was a NIGHTMARE when I arrived, is now a shining star-and as good as any department in the area. Period! Complete overhaul of merchandise, philosophy, pricing schemes, signage, etc. Department was terrible. This store has many competitors that address a variety of 'niches' in the market area. WE CANNOT BE ALL THINGS TO ALL SHOPPERS! The department was reset with profit in mind. Private label was given first consideration and priced against the national brands (which must remain competitive), a second label was added for price impact, and duplications of national brands were minimized and deleted. Shelves are now clean, orderly, and have adequate 'holding power' for tonnage items. Some space allocations were made to accommodate new ad philosophy. Specialty was missing in this store. They had one vendor/distributor who was doing only a 'fair' job, so JWC took this over. We reset and added many 'staple' SKU's from this distributor, and nine (9) easy to buy direct vendors that will increase the variety and gross mix in this department. These vendors will add product that is not available anywhere else in the market, and that will add advertising revenue for the new ad. The owner was baffled that these items could be bought this way, and would pay money for advertising. Much of the product was nearly free, for the initial order. I expect specialty to grow in this market. Implemented a new sign program, highlighting the Top 150, all private and second labels, all 'roller' items, and weekly specials. The shelves are now flooded with signage-which traditionally continues to be a weakness for independent retailers. Left the department 100% (some holes for 'New Arrivals'), and it had all the customers talking about it when I left.
Day 11-12 Store Visits and Owner Exit Meeting
Conclusion.
Very happy with this project. The 'project store' was a great launch-pad for this company, and no doubt…the other store managers learned quite a bit during this project. The owner will recover the cost of hiring JWC in the first month. During the project I developed a good relationship with all the store managers, and I am anxious to return to their individual stores to see the implementation and follow thru-from his project. Each manager was given all the tools necessary, and will have the owners support to grow their business.
The company launched the 'new ad' and this store did $207,000 just two weeks after JWC left. The other stores who had started their own projects ALL reported increased sales with the new ad, and commented that their customers are also 'responding' to the changes. So, we can call this a successful project.
JWC and owner will carefully monitor the new ad…and the ad markdown reports in order to manage gross. The project store has been overhauled-a new philosophy put in, and we must watch all the changes closely, in hopes of increasing sales and gross profit dollars. The new ad will transition from an 8-page format at the beginning of each month to a 4-page at the end-of-the-month. JWC also has a committment from the owner, that an outdoor promotional schedule will be addressed. Sidewalk sales, Moonlight Madness, Fruit Stand Promotions and others all must be done to continue building sales and chipping away at chain store sales.
Retailer Costs* for 11 Day / 2 Week Project
Consulting Fees:
Day 1 (Sunday) Travel from El Paso, TX to Very Friendly, TX (1/2 day) 1,180.00
Day 2-12 Daily Rate (Overtime waived) 23,600.00
Day 13 Owners bonus (10%) 2,360.00
Day 13 No travel home 0.00
Total Fees $ 27,140.00
Expenses:
Automobile Charge (1479 mi x .75) 1,109.25
Hotel (Asst., 13 nights plus tax) 1,615.90
Meals (23-actual) 253.23
Supplies (Copies and other) 214.84
Total Expenses $ 3,193.22
Consulting Contract:
Retailer signed 1-yr contract with JWC $ 3,300.00
(Pre-paid, Approximate 1-hr per month at $275.00 per month)
Future:
Owner wants 1-week follow up visit to all stores in Fall,
Needs to be prior to November 1. Will firm up in early Fall.
* Costs associated with this sample project are solely for demonstration purposes. Actual costs will vary by project. Please call for pricing, (915) 471-6155.